SYSTEM
Production Line
Wire Spring Department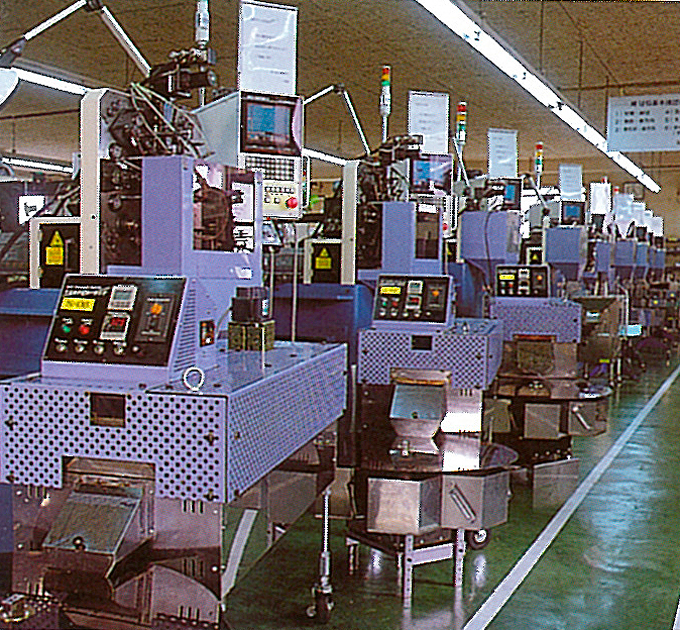 →Details About Wire Springs
Multi-Forming Department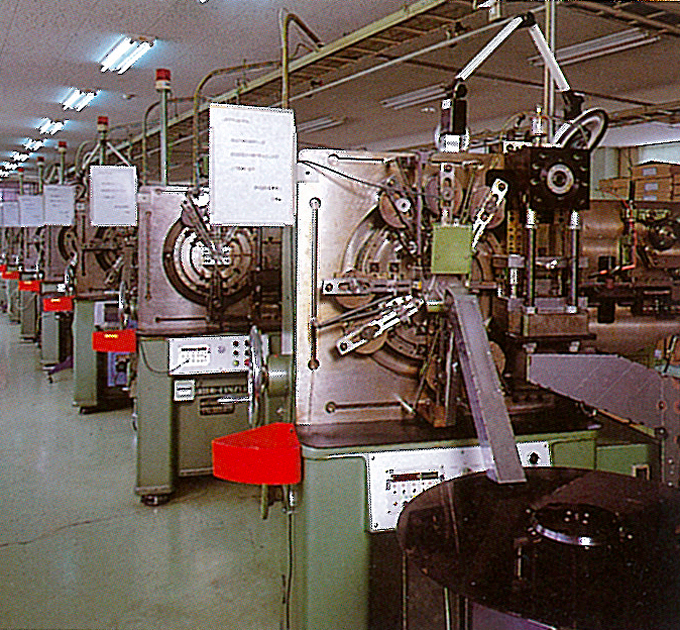 →Details About Flat Springs
Press Department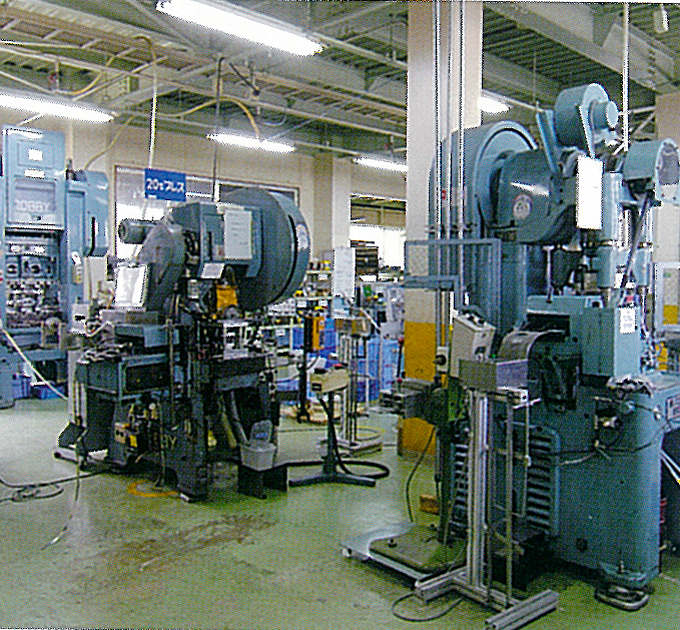 →Details About Flat Springs
---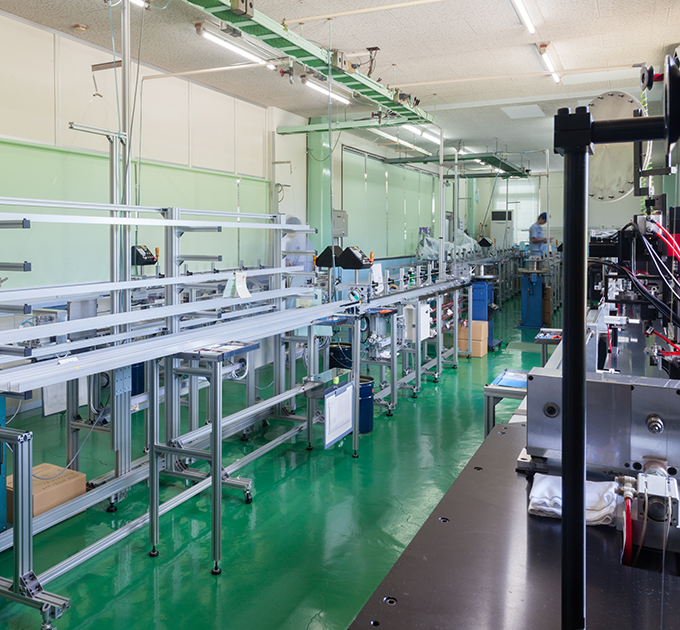 Medical Products Department
The micro springs that are used for super precision equipment are manufactured in the clean production room. This room prevents dust or dirt from contaminating the manufacturing process of the springs allowing us to maintain a stable quality of our products.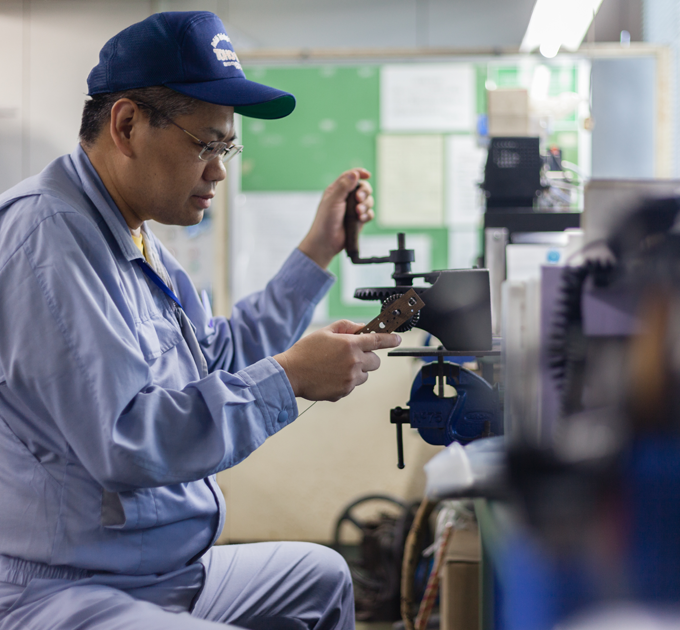 Trial Production Department
Small-lot products, prototypes, and complicated products are made carefully by hand. They are made by skilled and experienced engineers.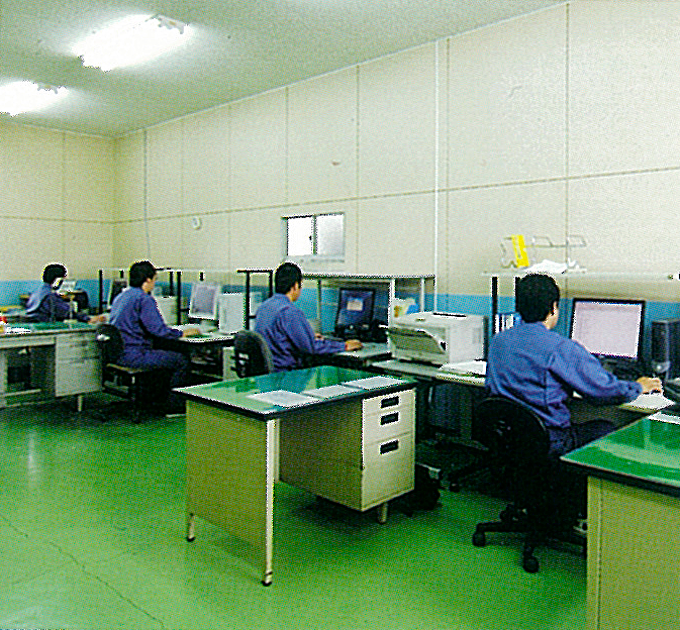 Design and Development Department
We developed all the machines and products in-house such as press tooling molds, multi-forming molds, streamlined machines, and spring manufacturing machines.
Main Equipment

Wire Spring
---
| | | |
| --- | --- | --- |
| NC Spring Machines | 82 units | max wire diameter 4.0 |
| NC Coiling Machines | 24 units | max wire diameter 2.6 |
| Coiling Machines | 11 units | max wire diameter 1.0 |
| Self-Developed NC Spring Machines | 9 units | max wire diameter 0.8 |
| Spring Polishing Machines | 4 units | |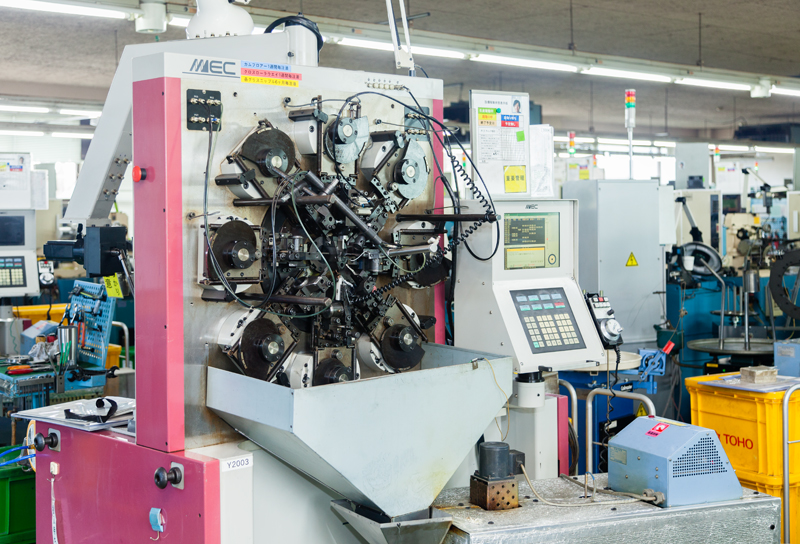 NC Spring Formers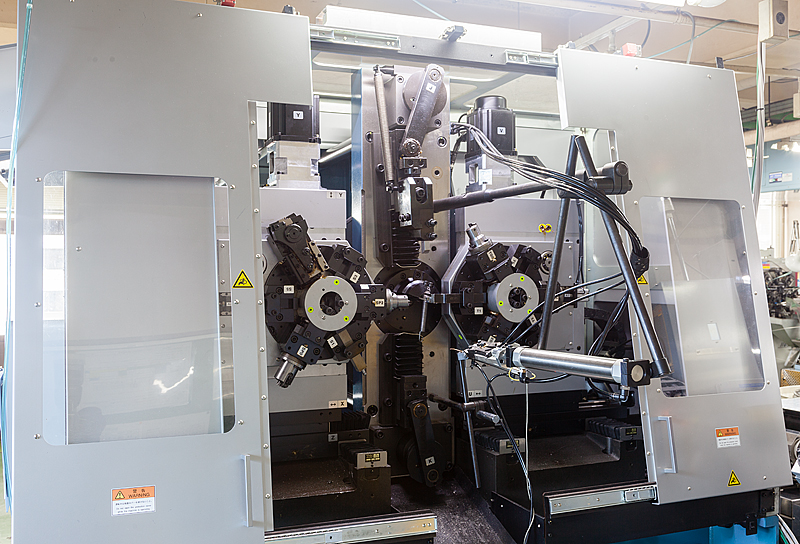 Spring Forming Center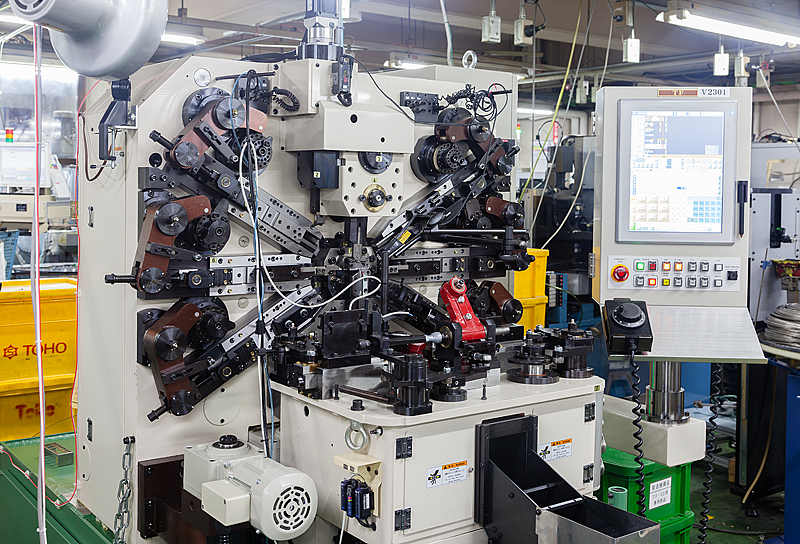 Tension Spring Machines
Long Wiring Coiling Equipment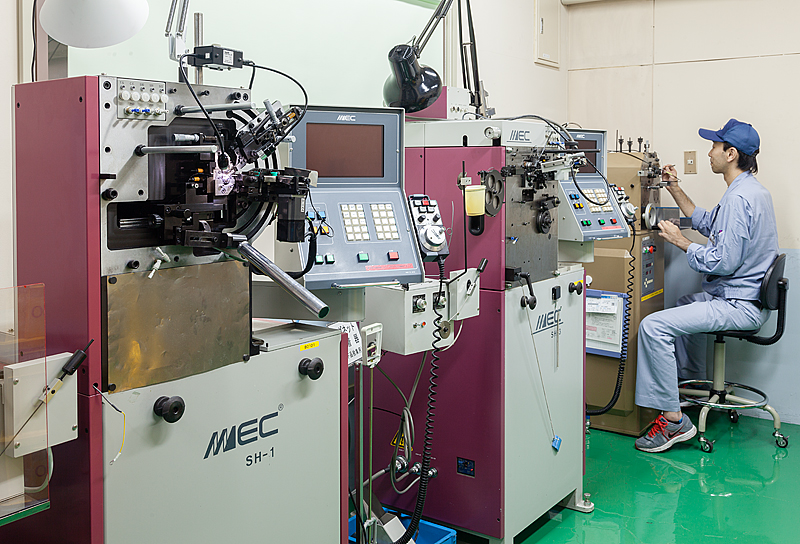 Micro Spring Machines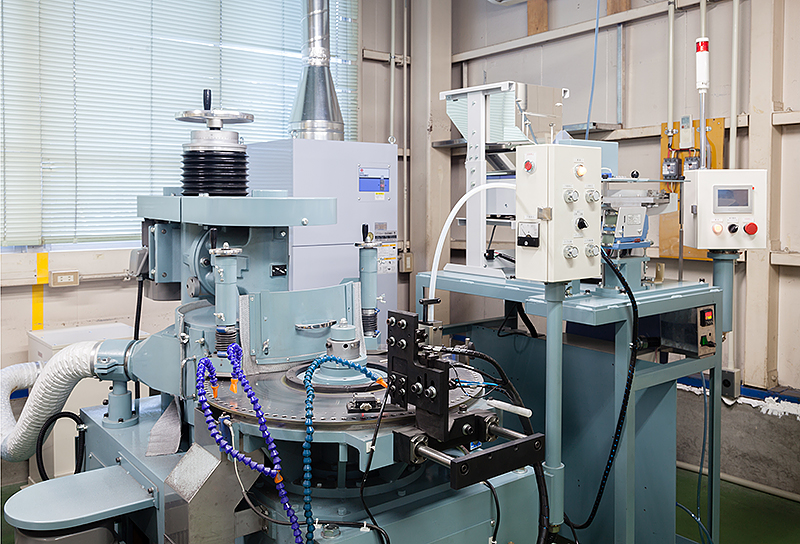 Automatic Polishing Machines
Press Machines
---
| | | |
| --- | --- | --- |
| Automatic Press Machine | 8 units | max 60t |
| Hydraulic Press | 9 units | max 10t |
| Multi-Forming Machines | 12 units | max 30t |
| Barrel Polishing Machines | 2 units | |
| Hydrocarbon-Based Cleaning Equipment | 2 units | |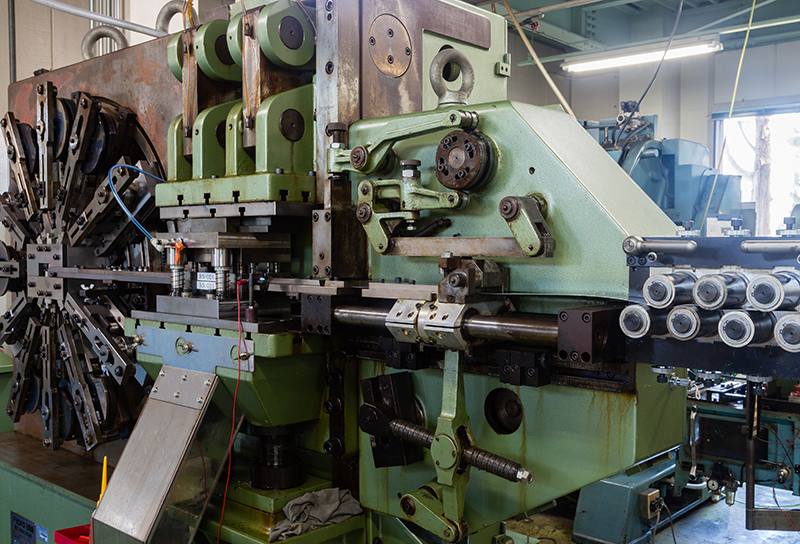 Multi-Forming Machines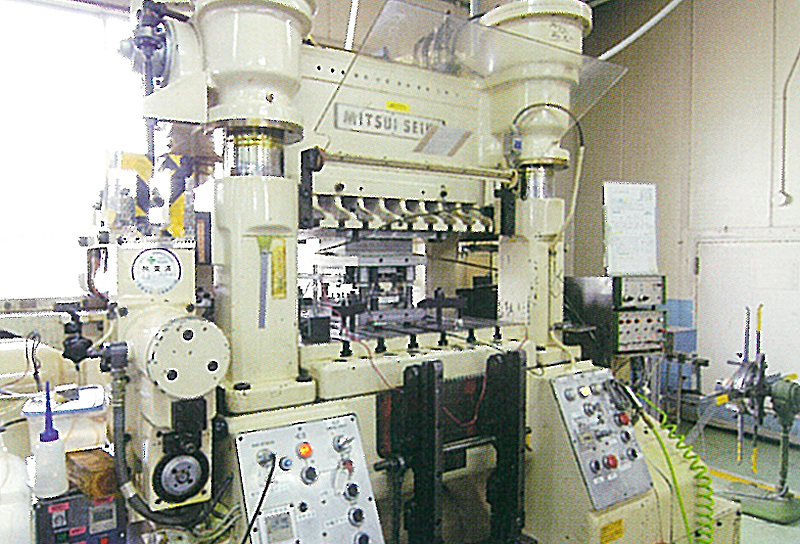 Press Machines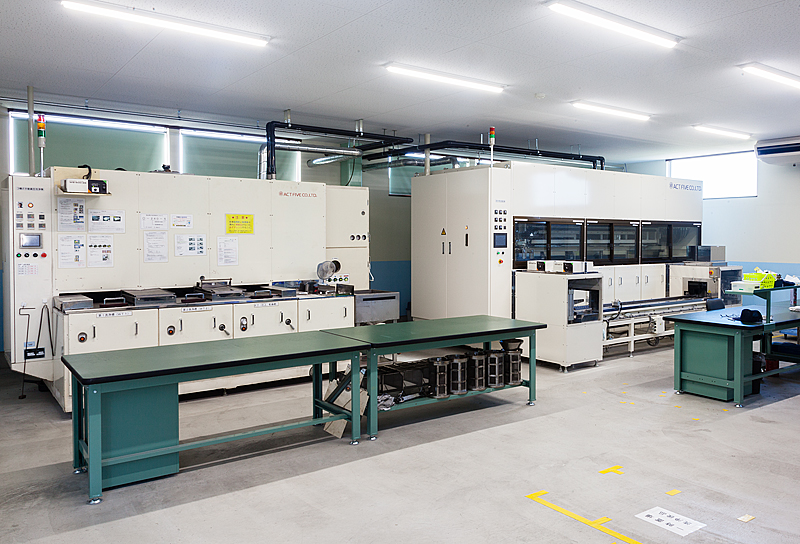 Hydrocarbon-Based Cleaning Equipment
Precision Sheet Metal Processing
---
| | | |
| --- | --- | --- |
| Turret Punch Press | 1 unit | |
| Press Brakes | 2 units | max 15t |
| Spot Welder | 1 unit | |
| TIG Welder | 1 unit | |
| Tapping Machine | 1 unit | |
Self-Developed Equipment
---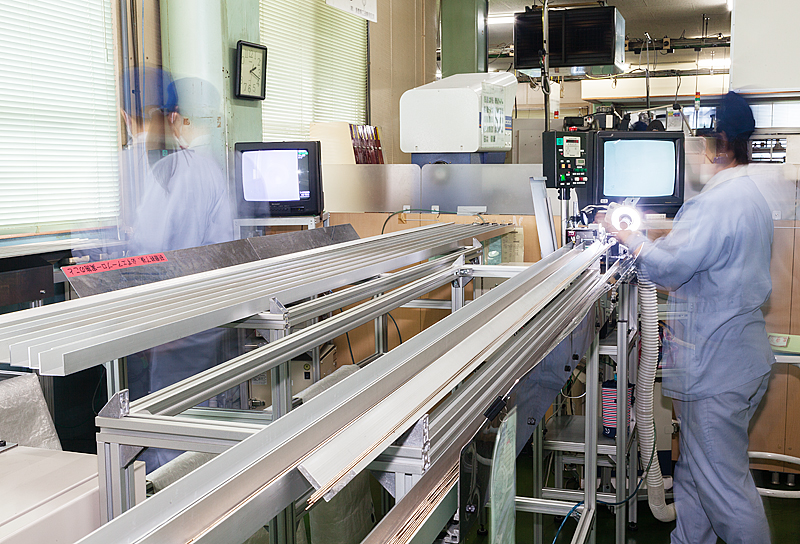 End Treatment Machines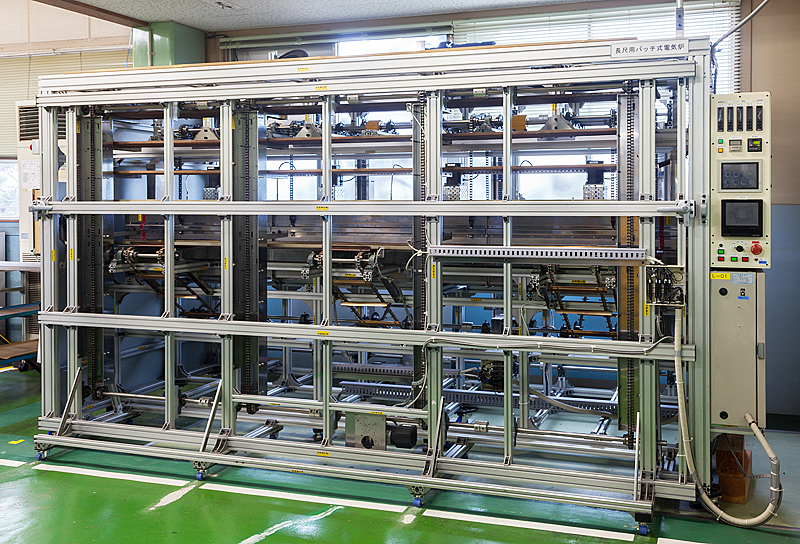 Self-Developed Semi-Automatic Batch Type Electric Furnaces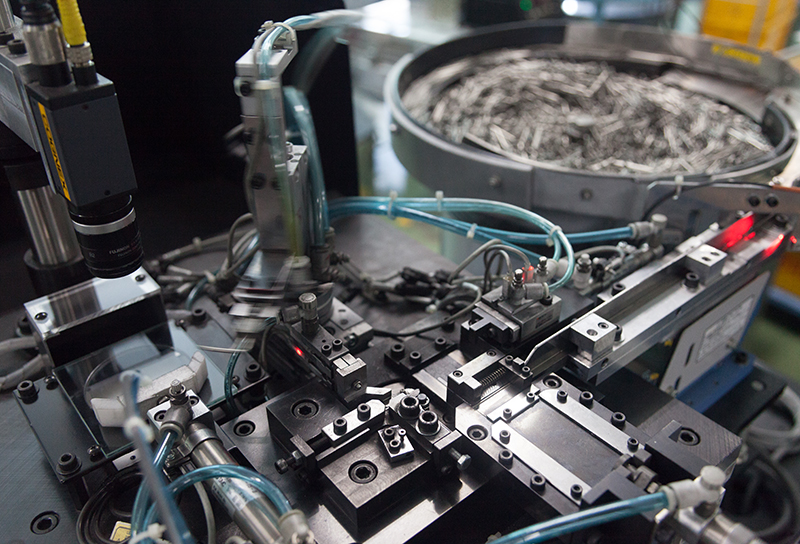 Automatic Bending & Camera Sorters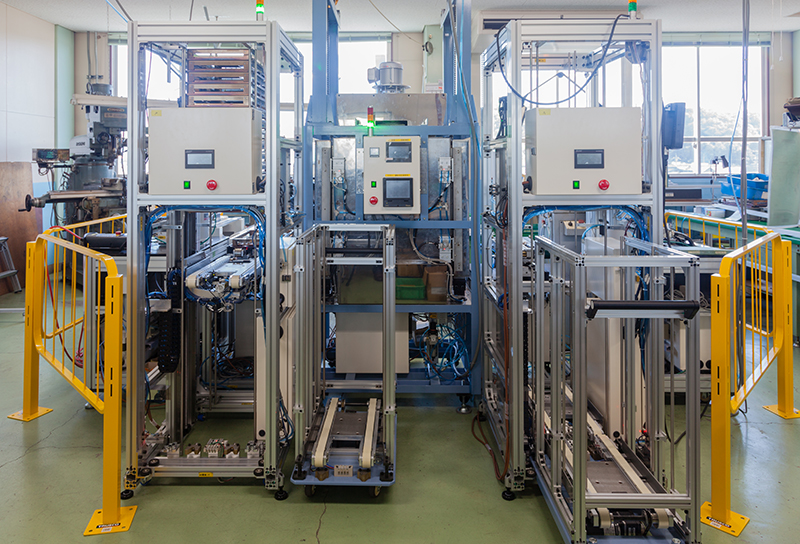 Full-Automatic Line (Coiling, Heat Treatment, Wrapping)
Heat Treatment
---
| | |
| --- | --- |
| Batch Type Electric Furnaces | 3 units |
| Conveyor Type Electric Furnaces | 8 units |
| Spiral Vibration Electric Furnace | 1 unit |
| Conveyor Shaker Hearth Electric Furnaces | 11 units |
| Self-Developed Conveyor Shaker Hearth Electric Furnaces | 35 units |
| Self-Developed Small Electric Furnaces | 3 units |
| Self-Developed Batch Type Electric Furnace For Long Size | 1 unit |
Inspection
---
| | | |
| --- | --- | --- |
| Compression Tension Springs Testing Machines | 7 units | 0.01gf – 50kgf |
| Torsion Springs Testing Machines | 2 units | 0.1gf – 50kgf |
| Self-Developed Spring Endurance Testing Machines | 2 units | |
| Projectors (dia. 300mm / dia. 500mm) | 15 units | |
| Digital Micro Scopes | 3 units | max x1000 |
| Hardness Testers | 2 units | |
| Image Size Measurers | 2 units | |
| Scanning Electron Microscope (SEM) | 1 unit | |
| Automatic Load Sorters | 2 units | 0.1 g – 10 kg |
Molds
---
| | |
| --- | --- |
| Wire Cut Electric Treatment | 2 units |
| EDM Machine | 1 unit |
| Machining Center | 1 unit |
| Milling Machines | 12 units |
| Lathes | 5 units |
| Drill Presses | 8 units |
| Jig Grinding Machine | 1 unit |
| Optical Profile Grinding Machine | 1 unit |
| Surface Grinding Machines | 2 units |
| Forming Grinding Machines | 3 units |
| Cylindrical Grinding Machine | 1 unit |
| Tool Grinding Machines | 4 units |
| Bandsaw | 1 unit |
| Tempering Electric Furnaces | 2 units |
Machining Center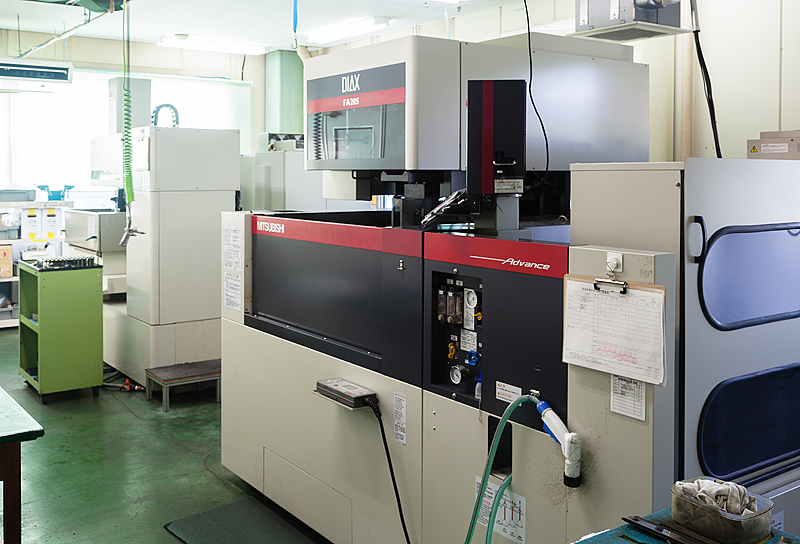 Wire Cut Electric Spark Machine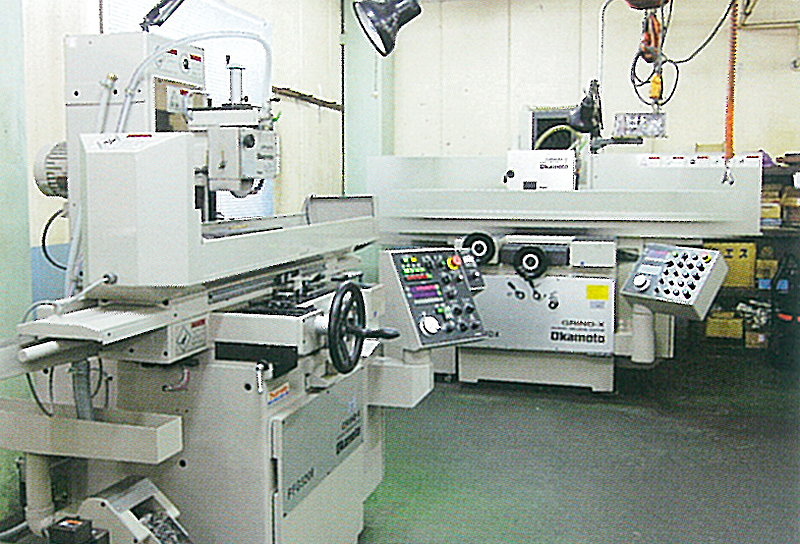 Surface Grinding Machines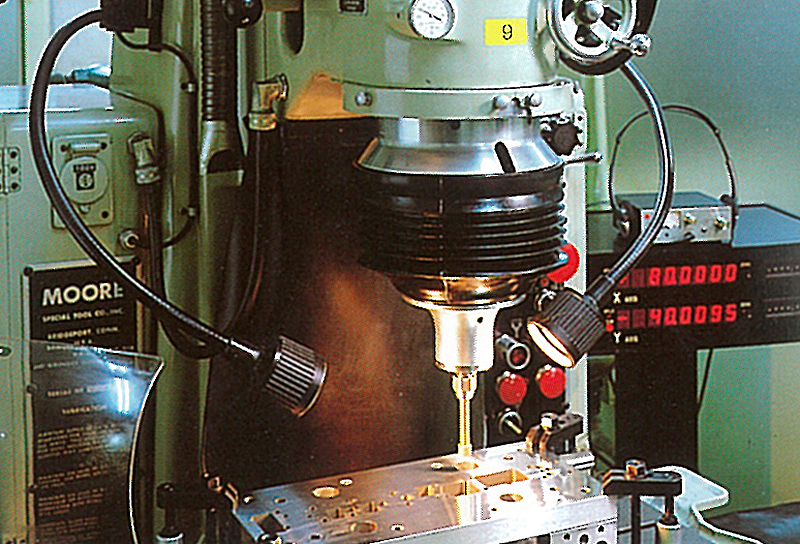 Jig Grinding Machine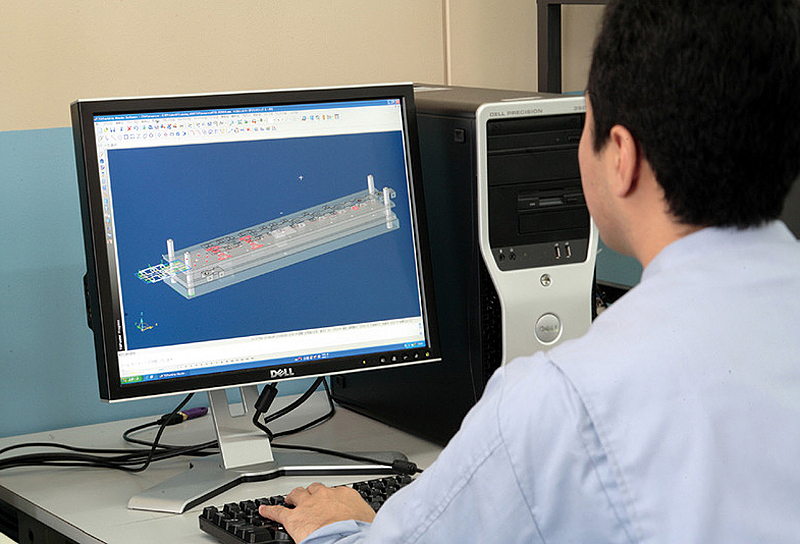 3D CAD/CAM
Welding
---
| | |
| --- | --- |
| Spot Welding Machine | 1 unit |
| Gas Welding Machines | 2 units |
| Electric Welding Machines | 2 units |
Design
---
| | |
| --- | --- |
| Personal 2D CAD/CAM | 7 units |
| 3D CAD/CAM | 4 units |