PRODUCTS
Our world class products will meet your needs.
Regardless of quantity, our production process is flexible and quick. For instance, our high-level technology and QC ability make us capable of manufacturing diameter φ0.02㎜ coil springs. We can even produce the complicated products that existing equipment cannot manufacture because we manufacture the equipment in-house. If you have any orders that were rejected by other companies, please, don't hesitate to contact us. We should be able to help you.
Wire Springs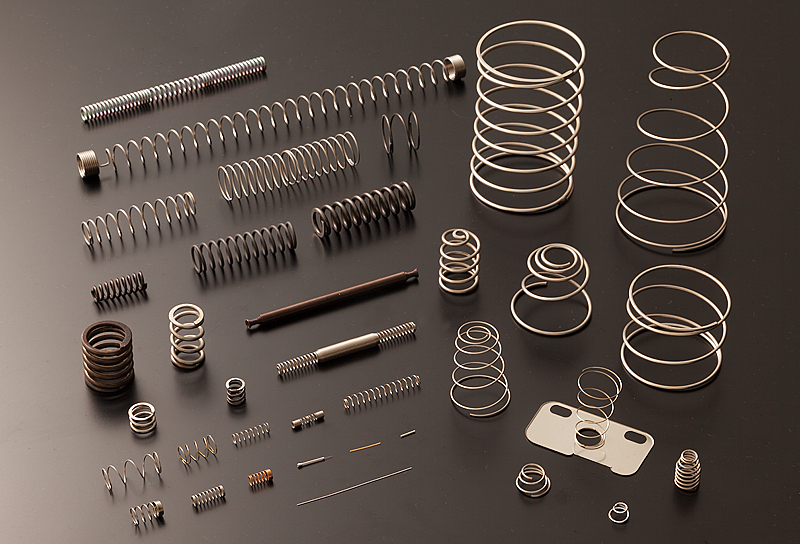 Compression Coil Springs (Wire Diameter φ0.02〜φ3.0)
We use NC coiling machines and process-control devices with a function for measuring free height and outer diameter. This allows us to keep high quality and reduce the costs. We design and manufacture special shapes, coil ends, and polish edges depending on the purpose.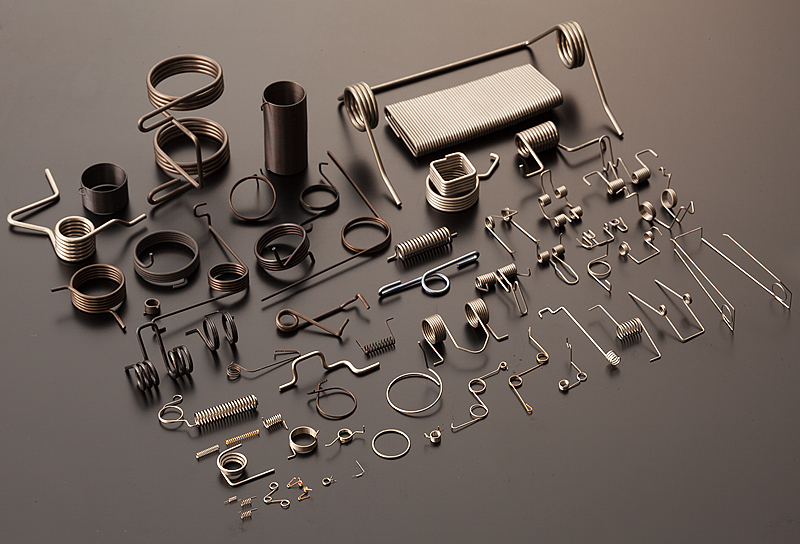 Torsion Springs (Wire Diameter φ0.08〜φ4.0)
Making full use of the NC spring machines, including the NC machines developed in-house, the forming machines, and tool manufacturing technology, we make it possible to form and torque management various shapes such as double torsion springs.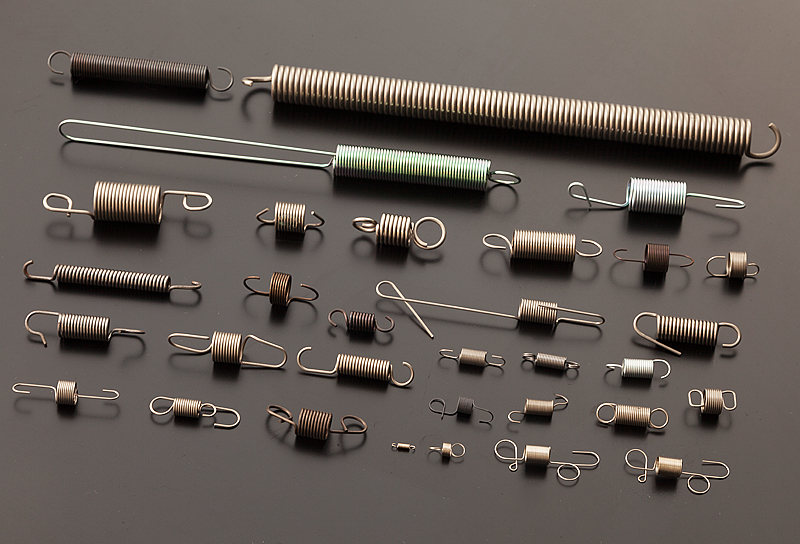 Tension Springs (Wire Diameter φ0.08〜φ3.0)
Using the spring machines, such as the NC machines, we can form with extra-fine wires and various hook shapes.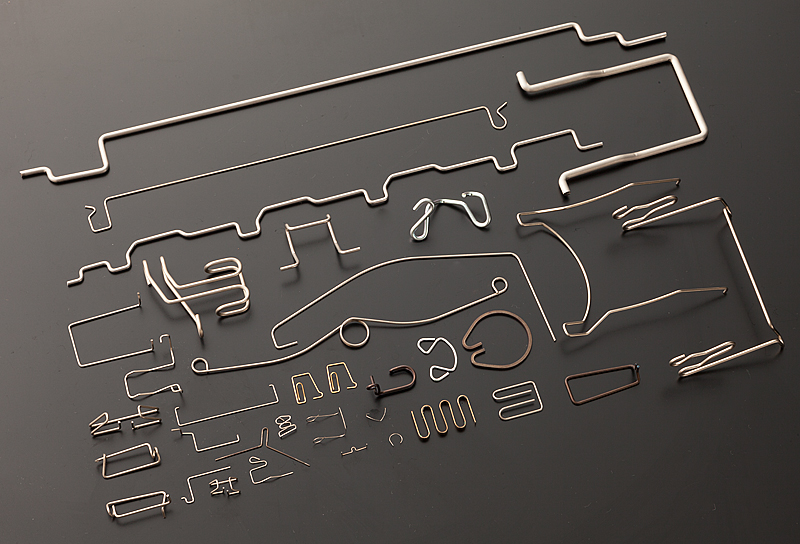 Wire Forms (Wire Diameterφ0.08〜φ10.0)
We can meet a multitude of needs such as stirring rods for toners, earth, frames, torsion bars by NC forming machines, bending machines developed by our own, and advanced molding technology.
Flat Springs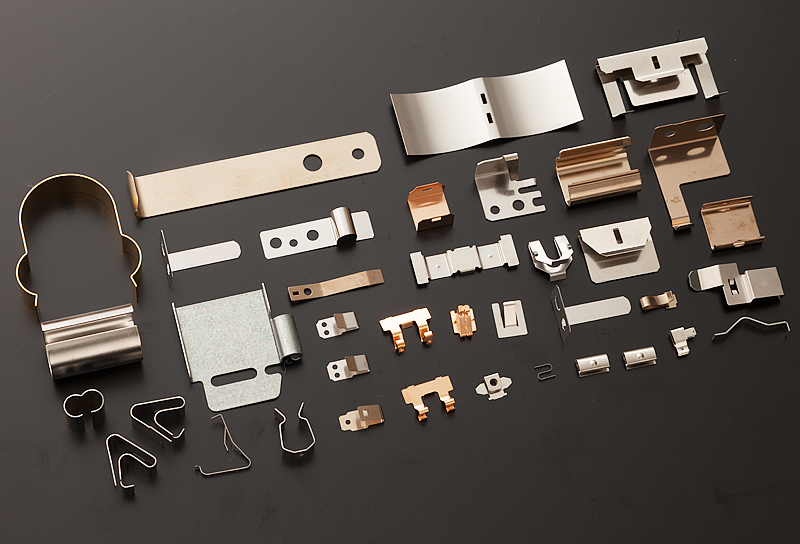 Multi Forming Parts  (Thickness t0.05〜t1.0)
We are in complete control of the manufacturing process from mold design to production. That leads to reduced costs and quick delivery. We can form the material with one-shot processing, even the complicated ones. Reducing the loss of the materials by our forming process results in reducing costs.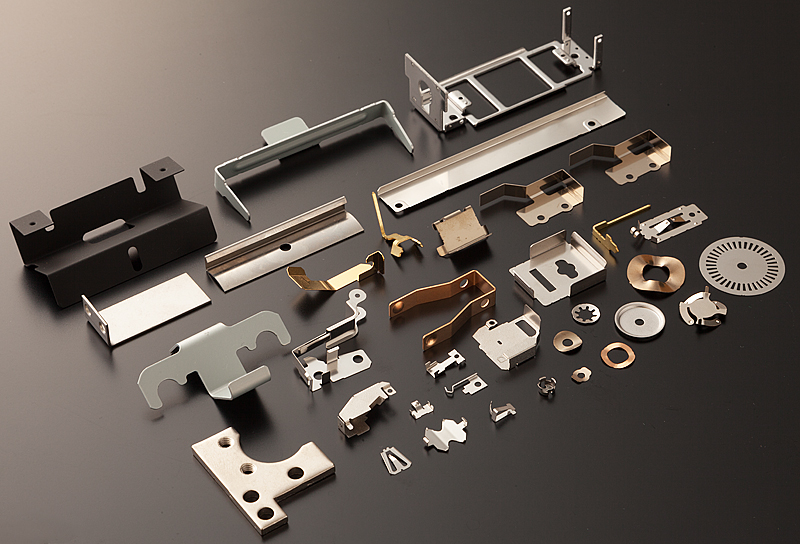 Pressing Parts (Thickness t0.05〜t2.0)
Our design technology and forming technology with the advanced machines developed by our experience guarantee high quality and precision production of molds. Like multi-formed parts, we can also handle flat spring product design, including load calculation and stress calculation.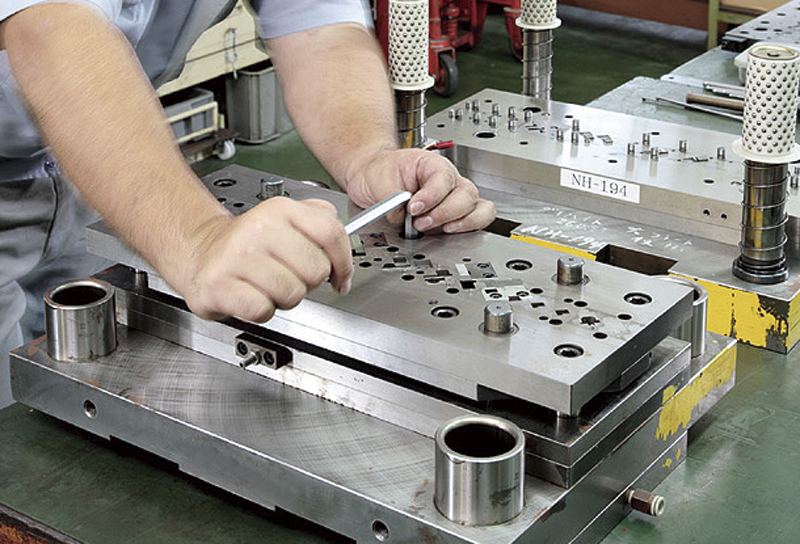 Press Tooling Molds
We focus on developing new products as well as designing and manufacturing precision molds. Instead of relying on purchased machines, we are actively promoting the development of in-house streamlined machines and peripherals.
Special Springs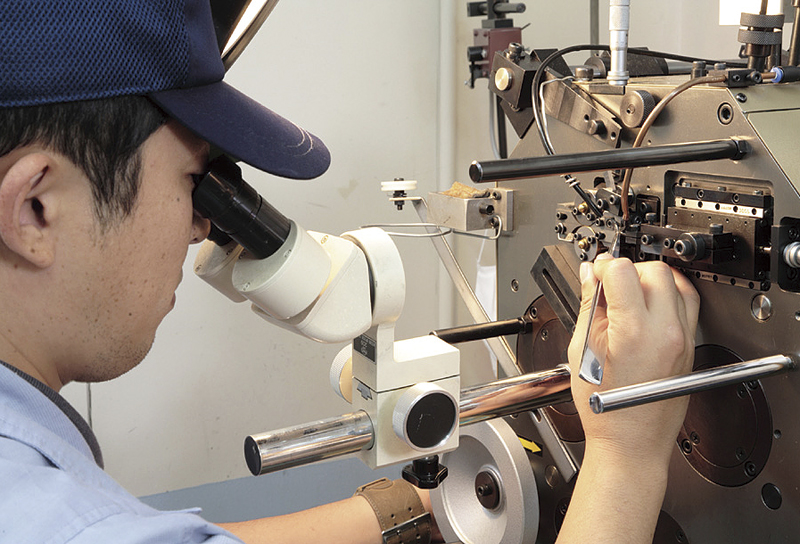 Production of Micro Springs
Unlike other companies throughout Japan, we possess the capability to manufacture coil springs that are thinner than human's hair thanks to our remarkable technology that we developed in-house. We make unwavering efforts to develop a higher level of technology, reliability and QA system, and are aiming to be "the leading company of precision springs".
Micro Springs
We consult our user's needs, design the products and manufacture with exclusive coiling machines, including NC machines. The micro springs of spring contact probes that are used for conductivity testing of various micro devices guarantee a durability of more than a million times.
■Use for: Spring contact probe, Medical equipment, Mobile phone power terminal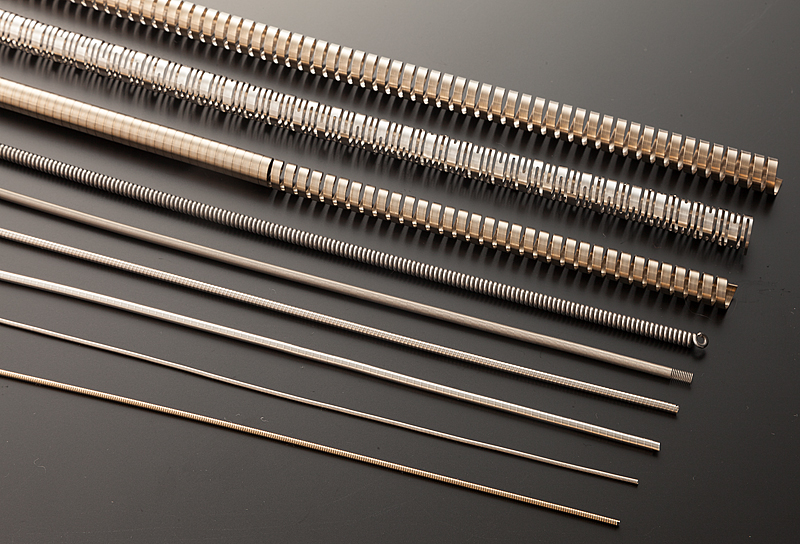 Long Springs
The tight winding springs have high initial tension and extra small internal diameters. The long springs are wired with the slitting band material and the pitches. They have a length of more than two meters, and are used for medical equipment.
■Use for: Medical equipment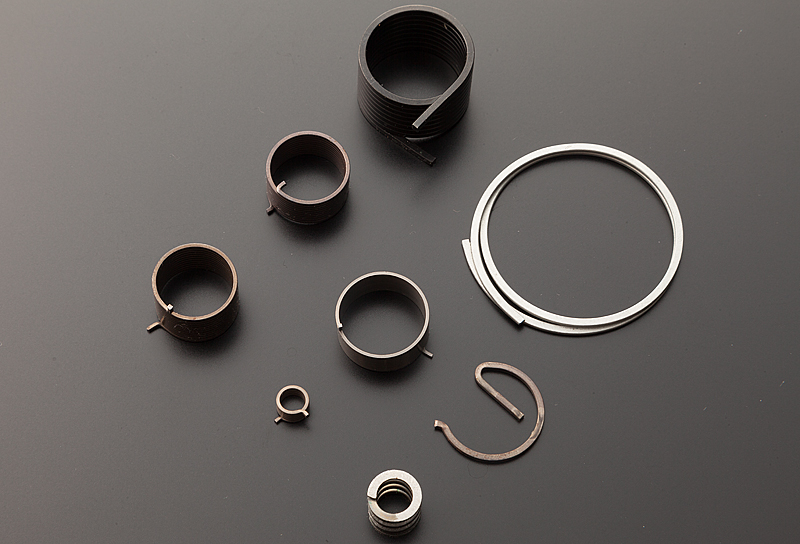 Modified Cross Section Springs (Wire Diameters φ0.35〜φ2.0)
Using unique formed material, which has a wide contact area with the shaft, enables the products to meet a strict inner diameter tolerance and guarantee a stable and high transmission torque.
In-house Developed Machines
Temperboy Cubic
Save power and achieve power efficiency. Excellent thermal insulation and a powerful heater make speedy heating possible. You will hear the buzzer when heat processing is over.
■Use for: Portable Small Batch Temper Furnace
Temperboy
Compact and high maintainability. It solves entanglement issues and helps improve work efficiency. It will make it possible to build the complete manufacturing line with the spring machines, Temperboy and the parts catchers.
■Use for: Shaker hearth small tempering furnace connected to spring machine
Temperboy Clean
Compared to our conventional products, the performance and function are more improved! This is the basic model with advanced heat treatment that made the quality of products stable and improve maintainability. Furthermore, by mounting special options, it reduces the amount of heat escaping, cleans the exhaust such as oil and smoke, and saves the energy. It can achieve, both, the environmental performance and quality of the products.
■Use for: Small tempering furnace with belt conveyor

Parts Catcher
It controls rotation of 6-12 divided boxes by setting the counter or the timer. It helps to subdivide each lot and is especially useful for the QC of those that are easily tangled or easy to deform. It makes unmanned operation possible during the night.
■Use for: Rotary type small products, Parts subdividing equipment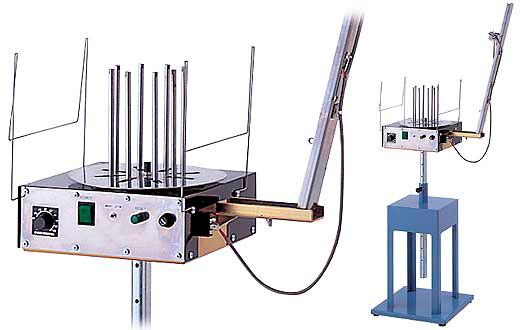 Wireboy
Its special mechanism provides thin wires smoothly without pressure.
■Use for: Automatic Wire Material Supplier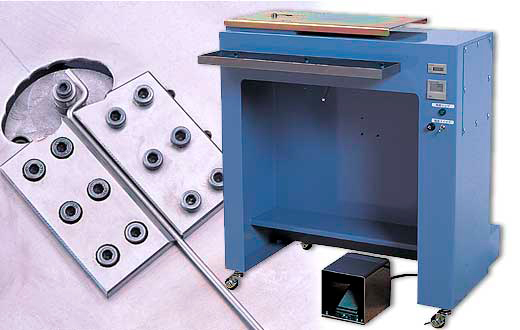 Cassette Type Bending Machine
By applying the cassette method, it makes to external setup possible and that reduces the time for settings. It also makes it easy to reproduce. Suitable for producing various types and small quantity. It applies the air method, which can form steel wire as small as Φ5mm.
■Use for: Wire bending machine